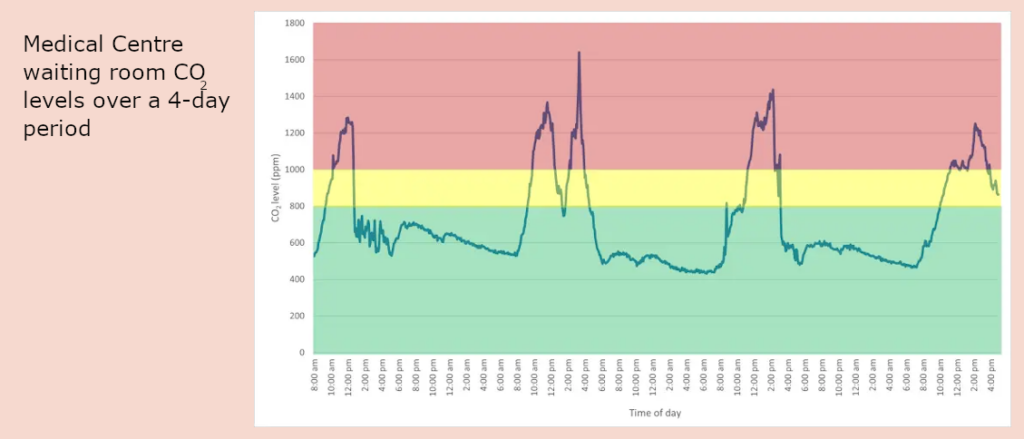 World Ventil8 Day – How do our buildings measure up?
Nothing is more fundamental than the air we breathe. Taking place every year on the 8 November is World Ventil8 Day. This day aims to raise awareness of the importance of ventilation as a crucial part of enabling health and wellbeing. Breathing clean air is so often ignored or poorly understood – and we usually only notice when there is a problem. Good ventilation not only reduces our exposure to air pollutants and infectious diseases, it also enables us to think more clearly, sleep better and be more productive. Aotearoa NZ lags behind comparable countries on indoor ventilation standards.
Key points:
The New Zealand Building Code lags behind other comparable countries, with new buildings still having the potential to be cold, mouldy, and unhealthy.
Systematic science-based approaches to improve indoor air quality in NZ buildings are missing.
Recent CO2 monitoring in shared spaces like medical centre waiting rooms and hospitality venues such as pubs and restaurants indicate CO2 levels well above healthy thresholds.