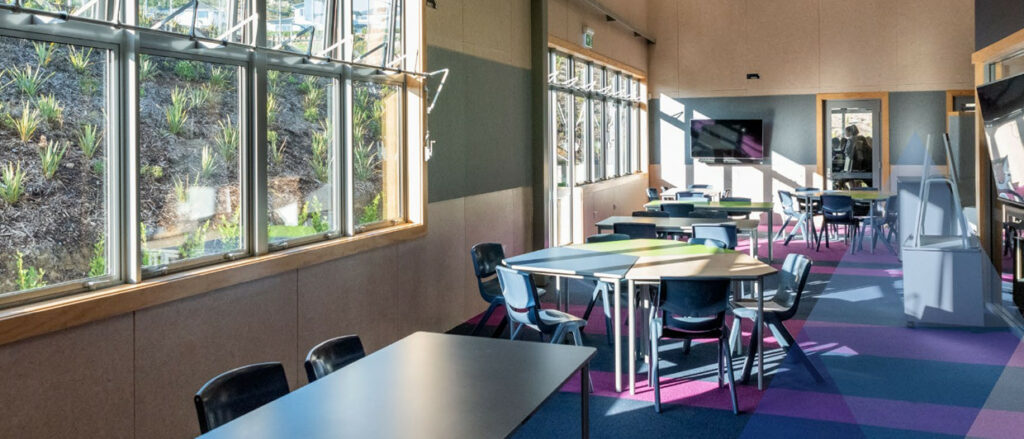 The Effectiveness of Preheating and Refresh Breaks in Classrooms
The New Zealand Ministry of Education's approach to addressing ventilation in schools, as part of its response to the COVID-19 pandemic, has been informed by an evidence-based approach.
Over the last 12 months, the Ministry's COVID-19 ventilation programme, in collaboration with its advisory group of ventilation experts, have carried out series of targeted studies which enhanced the understanding of the role of natural ventilation and informed our ventilation guidance to schools.
In May 2022, the programme initiated a ventilation monitoring initiative which involved continuous monitoring of CO2, temperature, and relative humidity levels in 43 schools across the country. This report is based on the data collected during this initiative, and focuses on two approaches to encouraging adequate ventilation during cold days:
Heating classrooms before the start of the school day (preheating) to establish comfortable temperatures and encourage early opening of windows, and
Taking 'refresh' breaks, in which windows are widely open and the occupants leave the classroom for a short period, while the air refreshes.
The monitoring data has been used to infer how often these actions occur, and what their effect is on CO2 and temperature levels throughout the school day. The findings add to the body of evidence that is informing our approach to managing ventilation improvements in schools.
This report was written by:
Dr Jason Chen: Ministry of Education
Dr Aniebietabasi Ackley: Ministry of Education
Scott MacKenzie: Ministry of Education
Prof Mark Jermy: University of Canterbury
Dr Ian Longley: National Institute of Water and Atmospheric Research (NIWA)
Dr Elizabeth Somervell: National Institute of Water and Atmospheric Research (NIWA)
Dr Manfred Plagmann: Building Research Association of New Zealand (BRANZ)
Renelle Gronert: Ministry of Education
Prof Robyn Phipps: Victoria University of Wellington