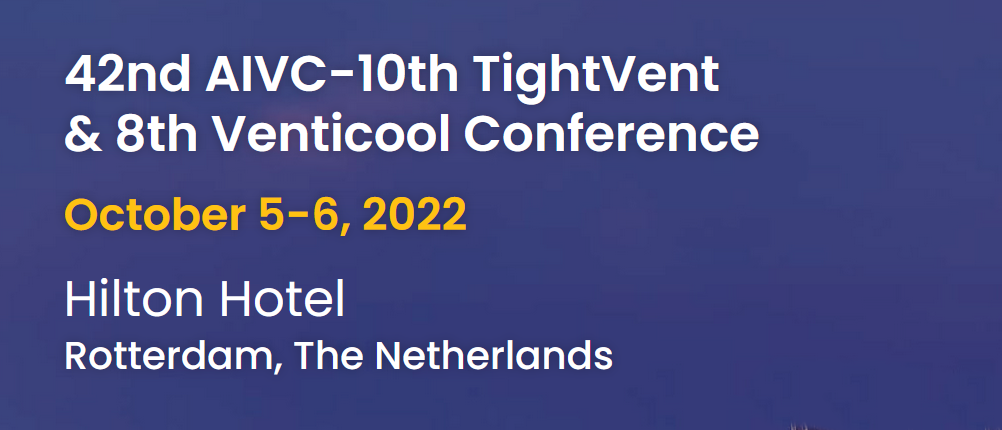 AIVC 2022 Conference: "Ventilation Challenges in a Changing World"
Conference date: 5-6 October 2022
Venue: Hilton Hotel, Rotterdam, The Netherlands
More than ever in the past, climate change and the transition to carbon neutrality are at the center of many countries´ policies and research programmes. The building sector plays a crucial role in achieving these goals, considering the carbon emissions attributed to buildings' construction and operation, and its potential for better energy performance. At the same time the COVID-19 crisis has emphasized the need to improve indoor air quality (IAQ) and ventilation in our buildings to reduce the risks of airborne virus transmission. All these challenges require a transformation of the existing building stock that at the same time achieves better IAQ and lowers environmental impact.
This conference will consist of 3 parallel sessions largely devoted to:
Smart ventilation, IAQ and health
Building and ductwork airtightness
Ventilative cooling – Resilient cooling
Visit the conference website to get more details or register now.