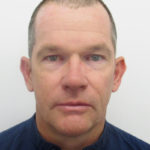 Senior Atmospheric Chemist and Lead Scientist for the Air Particulates Laboratories
GNS Science
Responsible for designing, leading and reporting on research programs at GNS Science along with supervision of post-graduate students and mentoring of staff and interns. Works with a network of collaborators (regional councils, universities, other Crown Research Institutes, central government agencies and international organisations particularly in the Asia Pacific Region and Australia) in air pollution research and data analysis for environmental management and policy formulation. Involved in program development, implementation and presentation of science outreach workshops for teachers and students. Application of R-based statistical analyses and development of code for sector-appropriate data analytics and transformation of information by combining diverse datasets for new insights. Regular contributor of air quality research and air quality management advice to the National Air Quality Working Group and Air Domain Technical Advisory Group for the Ministry for the Environment and Department of Statistics.
&nbsp
Research interests
Development of advanced methodologies for air pollution analysis;
Chemical characterisation, source identification and source apportionment of air particulate matter;
Interaction between indoor and outdoor air quality.