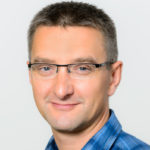 Research Team Leader – Building Performance
BRANZ
Mark is the Research Team Leader for the Building Performance Team at BRANZ, and is also the Programme Leader for the Warmer, Drier, Healthier Homes (WDHH) Programme. Within our research, we actively involved in research and knowledge transfer for industry and key stakeholders around improving the performance of our homes, schools, and buildings.
The aim of the WDHH Programme is to provide evidence-based information to help home and building occupants, building owners and the building industry produce and maintain warm, dry, healthy environments. The research is varied and covers a broad range of topics including Indoor Air Quality (IAQ) / Indoor Environmental Quality (IEQ), ventilation, airtightness, quality of buildings, thermal insulation and energy efficiency, weathertightness and other moisture-related issues. Within our internal environments research, we are looking for cost-effective, energy efficient solutions, to enable New Zealanders to create and maintain healthy indoor environments in line with national and international recommendations.
Mark and the team are also responsible for delivering the national House Condition Surveys, comprehensive surveys that provide a wealth of data that helps us to identify issues with New Zealand's housing stock and opportunities to improve and maintain it.
Mark also strongly supports collaborative projects and getting the best teams in place with researchers from other organisations, as well as partnering with the industry and stakeholders to make change happen. We don't always have the same point of view but feel that we can work through these differences to make more of an impact together.
&nbsp
Publications
15 January 2022
Associations between house characteristics and inspector-assessed subjective indoor dampness (yes/no) and measured floor and ceiling joist timber moisture were measured, using the 2005, 2010 and 2015 New Zealand House Condition Surveys, involving 1572 timber-framed houses. We conducted logistic (dampness) and linear regression (moisture) for each survey separately and mutually adjusted for other house characteristics (ventilation, insulation, subfloor defects, building envelope condition (BEC) defects, tenure, number of occupants), climate zone (latitude), rainfall and outdoor temperature.