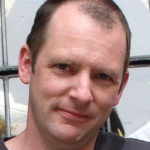 Principal Scientist, Programme Leader
NIWA
Dr Ian Longley joined NIWA in 2007 and has led the "Impacts of Air Pollutants" research programme since 2012. He has a degree in Engineering and a PhD in Atmospheric Physics, both from the University of Manchester. His expertise covers exposure to emissions from road traffic and domestic heating, both outdoors and indoors, and citizen participation.
&nbsp
Research interests
Human exposure assessment;
airborne particles;
indoor-outdoor exchange;
residences;
air cleaning;
education;
public engagement & empowerment.