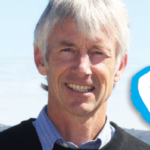 Materials and Air Quality Scientist
GNS Science
Bill is primarily a materials scientist at GNS Science. GNS Science's air pollution research started with participation in an ongoing United Nations Development Program with 17 countries in the south East Asian region using nuclear techniques to study air particulates. GNS Science analyses air filters and undertakes supporting air particulate matter research both outdoors and indoors. Bill is the current chair for the CASANZ SIG on indoor air quality.
&nbsp
Research interests
Air particulate matter;
Composition;
Source apportionment;
Transport;
Deposition;
Indoor air pollution.